April EV Report
May 2, 2022
EV REPORT #7 – APRIL 2022
A MONTHLY LOOK AT WHAT IS NEW & NOTABLE WITH & ABOUT EVs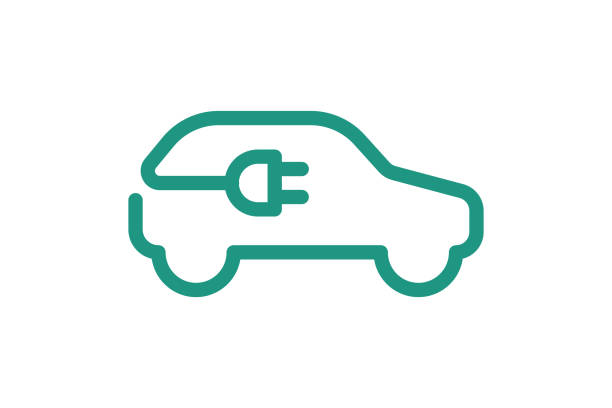 UPDATE
Stellantis and LG Energy Ontario battery plant is a go. This $5B, 4.5 million sq' plant is expected to support 2,500 jobs with construction expected to start later this year and production to follow in 2024. This plant will be roughly the size of 112 NHL rinks with a production capacity of 45 Gwh annually (Financial Post 3/22/22).
The US had previously invoked a rule that when automakers reached a threshold of selling 200,000 qualifying vehicles it will trigger a 12 month phase out of the EV credit. Tesla surpassed this milestone a while ago and now Toyota and Nissan are approaching this threshold with Ford not far behind. Nissan closed 2021 with 190,000 qualifying vehicles, Toyota and Ford expect to hit the 200,000 target in 2022. (Green Car Reports 3/28/22).
Sales of zero emission vehicles in Canada continue to grow from 3.8% in 2020 to 5.6% by 2021 (IHS Markit Report)
MANUFACTURERS
Tesla has produced and delivered 300,000+ vehicles globally in 1Q 2022 at a time when they had massive price hikes as well as global supply chain issues. (Green Car Reports 4/3/22)
Volvo trucks announced that it received an order for a 110 electric trucks from Maersk, a global logistics company. (Green car Reports 3/31/22).
Ford announced it will launch 7 new EVs in Europe over the next 2 years as well as committing to zero emissions from its European commercial vehicles by 2035 (Daily Mail UK 3/14/22).
Honda, a late starter to the EV game, has just announced its plans to spend $40B in EVs over the next decade. They plan on introducing 30 EV models by 2030 with a production volume of 2m vehicles annually. EVs are expected to account for 40% of Honda's fleet by 2030. (Bloomberg 4/12/22).
Vinfast, a Vietnamese auto maker is a new player to the EV market and has just announced plans to build an EV factory in North Carolina starting in 2024. Vinfast said it will invest $2B in the first phase of construction and aims to produce 150,000 vehicles annually (Green Car Reports 3/29/22).
Porsche announced that it would invest $75m to fast track production of an "electrofuel (eFuel) which is said to burn without emissions. This eFuel is created by hydrogen and CO2 using wind energy. Production is expected to start mid 2022 and Porsche will be using it first in their motosports vehicles. (Robb Report 4/7/22)
Nissan and NASA have partnered to create a solid state battery that requires half the space of a lithium ion battery and can charge in 15 minutes (The Independent 4/11/22).
INFRASTRUCTURE
Tesla is once again at the head of the curve as it is now looking to add energy storage to its renewable energy solution at its Gigafactory in Texas. The project is underway because Tesla wants added protection against Texas' "notoriously unreliable grid". (Electrek 3/28/22)
"According to research teams and engineers at multiple US energy laboratories, the acceleration of EV adoption will not reach any sort of tipping point in which EV charging will overwhelm the electrical grid." (Electrek 4/5/22)
US car dealers are learning the hard way that the cost to install a DC fast charger is more costly and complicated than expected. In addition to the cost of a DC fast charger ($50-75k) it is costing another $50-100K for upgrades utility companies have to provide to the dealerships. Delays in installation of up to 2 years are forecasted because utility companies in different locations are not equipped to deal with the demand. (Jalopnik 3/28/22). Sample fast charging station shown below:
The picture below is an example of Electrify America's new "showcase charging stations" that will offer amenities like solar canopies for protection from the elements and customer lounges. The company plans to preview these in select US locations in 2022 and 2023 
TRENDS
A policy proposed by the City of Vancouver would charge gas stations and parking lots $10,000 annually for failing to provide EV charging stations at their facilities by 2025. (Vancouver Sun 4/11/22).
The Ford F-series has been the top selling model line in the US for the past 40 years. Led by the F-150, the series generates more than $40B in annual revenue topped only by Apples's iPhone. "Ford's decision to electrify the F-150 stands as one of the boldest strategic decisions in 21st century business. An electric F-150, more than any other vehicles, will persuade rural America to go green, leading the way for almost every automaker that finds itself challenged by electric transition, In fact within months of Ford's announcement, several rival companies including Tesla, GM and Stellantis announce a parade of electric trucks and SUVs". (Bloomberg Hyperdrive).
---
The April EV Report was written and contributed by SGIN Member: Andrew McPherson (abmcpherson@gmail.com)
If you would like to share any informative articles or reports, please submit to Jenn Bowes (jenn@sgin.ca)