February EV Report
February 28, 2022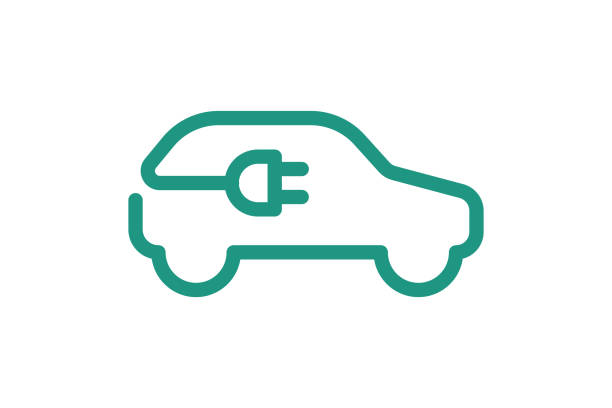 MANUFACTURERS
Tesla's California plant out produced all other EV production in North America in 2021.(Bloomberg)
Lamborghini says it will stop manufacturing ICE vehicles in 2022. (Bloomberg)
Renault, Nissan and Mitsubishi have jointly agreed to build a $26 B electrification plant at a site TBD (Bloomberg). Renault further states that 100% of its vehicles sold in Europe will be electric by 2030.
GM will invest $7B in 4 manufacturing facilities in Michigan creating an estimated 4000 jobs. GM intends to make Michigan a "hub for EV development". GM forecasts it will build and sell 1 million ECs in North America by 2025. ( Detroit Free Press).
GM and EVGO plan to install 3250 ultra fast chargers in the US in the next year.
Bentley has now joined the EV ranks reporting its first EV will be ready by 2025 and further committed to being all EV by 2030.
Hyundai Motor Group has begun winding down development of ICE and recently closed its R&D centre for internal combustion engines in South Korea ( Green Car Reports 12/30/21).
Stellantis (formally Chrysler Fiat) aims for 35,000 ultra fast chargers in Europe by 2030.
(For further information, Green Car Reports and Bloomberg's HyperDrive are available online free at greencarreports.com and bloombergbusiness.com)
TRENDS
Auto manufacturers are now increasing their national TV ads for EVs, 2021 saw 4 times as many ads for EVs as they did the previous 2 years totaling some $248m on nearly 33,000 ads. In fact, this year's Super Bowl will feature mostly EVs by automakers.
A Swedish/Kenyan start up called "Opibus" has begun a pilot electric bus service in Kenya with the hope of extending service across Africa by the end of 2023. In addition to electric buses, electric bicycles (now the most popular EV globally) and electric motorcycles are becoming more mainstream not to mention electric surfboards, electric locomotives and soon an all electric passenger plane service in Israel is about to make its debut.
CATH, the world's largest battery supplier has created a new company "Evogo" to focus on the battery swap market ( think of exchanging your propane tank) with the goal to have 4000 swapping stations in place globally by 2025 (Green Car Reports 1/18/22).
NOTEWORTHY
California has become the first US state to register 1 million plug in cars as of the end of 2021. It took California 11 years to reach this milestone. (Mercury News). By comparison, the International Energy Agency has just reported that automakers sold 6.6 million plug in vehicles globally in 2021, this is double the number sold in 2020 and triple the number in 2019. Bloomberg is now forecasting an estimated 10 million plug in vehicles to be sold in 2022. They also expect that the number of charging stations globally will reach 2.7 million in 2022 up from 1.8 million in 2021.
California has proposed new regulations called Advanced Clean Fleet which will require fleet owners to start adding zero emission trucks starting in 2024 with a target of 100% zero emissions by 2040 ( Bloomberg Hyperdrive (1/14/22).
In 2021, the state of Alabama announced its "Drive Electric Alabama" campaign. In this campaign the state is working alongside a growing coalition of stakeholders and educational groups supporting EVs. This campaign follows the creation of Alabama's Mobility and Power Center (AMP) as an EV research hub supported by a collaboration of the University of Alabama, Alabama Power Company and Mercedes Benz. (State of Alabama website)
BP in a joint venture with VW, BMW and others are rolling out 18,000+ ultra fast chargers in Europe and 10,000 units in the US by 2025. BP now says they expect their fast chargers are about to become more profitable than its furl pumps. Bloomberg Hyperdrive 1/18/22).
COMMENTARY
It is now timely to take a moment and rethink about some of the most common myths about EV ownership.
Myth #1: Evs are not powerful enough to keep up with traffic!
So not true, the average EV of today will dust most ICE vehicles in the time honoured 0-60 mph or 100kph sprint or in the quarter mile. Today's EVs can usually do this 0-100kph in 6 seconds or less with times in the 4 and 5 second range not uncommon.
Myth #2: EVs do not provide as much range as ICE vehicles!
Well that depends.If you are a frequent long road tripper the answer may be yes but since the average daily commuting distance in Canada is 17 kms roundtrip, the average EV will more than suffice. Currently the EV with lowest range is the Mini Cooper with around 140 miles (220 kms) on a full charge and that is more than enough for a full week of commuting. Non commuting mileage to do daily errands, taking the kids to soccer practice, get groceries, etc is about the same at around 20km in any given day. Again the average EV has more than enough capacity for these chores as well. The average EV is obtaining range in the mid 200 miles or north of 350kms on a full charge. Some of the newer vehicles from Lucid, KIA, Hyundai, Ford and Mercedes have vehicles capable of over 300 miles (500kms) to over 500miles (800kms) on a full charge. (All data can be found on various websites from CAA, CBC,KBB,  Stats Canada and so on). Soon, I expect even long distance roadies will find EVs comparable to their current ICE vehicle in terms of driving range.
Myth # 3: EVs are more expensive than ICE vehicles!
Generally the answer,at least for now , is yes. Even with subsidies where available, the average EV is well into the $40,000 range. Nissan, Toyota, GM and Hyundai offer EVs in the $30,000 range right now. However, according to Kelly Blue Book the price of the average new car in Canada in 2020 was $45,031 so I expect that before long the cost for an EV will fall below that of the average ICE vehicle. My thinking is based on simple economics as more and more car manufacturers offer more and more EVs the prices will come down because ICE vehicles will become more expensive to manufacture. This analysis only focused on the upfront costs but various sources will say that the longtime ownership costs of EVs are between 30-50% cheaper than ICE vehicles.
Myth #4: EVs are not as safe as ICE vehicles!
Definitely false. According to the Insurance Institute for Highway Safety, EVs are at least as safe as conventional vehicles and last year vehicles from 4 manufacturers (Audi, Tesla, Ford, Volvo) all had vehicles that earned the elusive Top Safety Pick and the highest safety rating granted by the Institute.
Myth # 5: Charging EVs is more difficult than fueling conventional vehicles!
Probably a qualified yes is the answer depending on where you live. Certainly in Europe it is quite convenient compared to what we have here in Canada now. In fact, the Canadian Vehicle Manufacturers Association said quite clearly that "we have not done the planning and we haven't put the investment into a charging network". As of now Canada is in the bottom 3 of the world's 10 biggest auto markets and #20 globally in the number of available chargers.
Over time this will change especially since Canada is mandating that 50% of new cars sold in 2030 must be emissions free.
It is still quicker to fuel the average conventional vehicle and gas stations are more plentiful than charging stations but the average charging time for EVs is dropping dramatically with sub 20 minute times for 80% capacity becoming fairly common. And with new technology this will only improve.
As everyone has surely noticed, the price to fuel your current ICE vehicle has continued to rise and with new carbon pricing coming into effect between now and 2025 it will become even more expensive to fill your tank. For homeowners, a weekly charge for your EV in normally offpeak hours is substantially cheaper now than a trip to your neighbourhood gas station and this too, will continue to favour EV owners over time.
The February EV Report was written and contributed by SGIN Member: Andrew McPherson (abmcpherson@gmail.com)
If you would like to share any informative articles or reports, please submit to Jenn Bowes (jenn@sgin.ca)